Shipfix offers unique AI-based search and filtering abilities, far beyond the traditional text or keywords logic
Shipfix offers a classic search bar at the top of any inbox tab which allows you to perform a text strong or keyword search with results appearing in milliseconds as you type.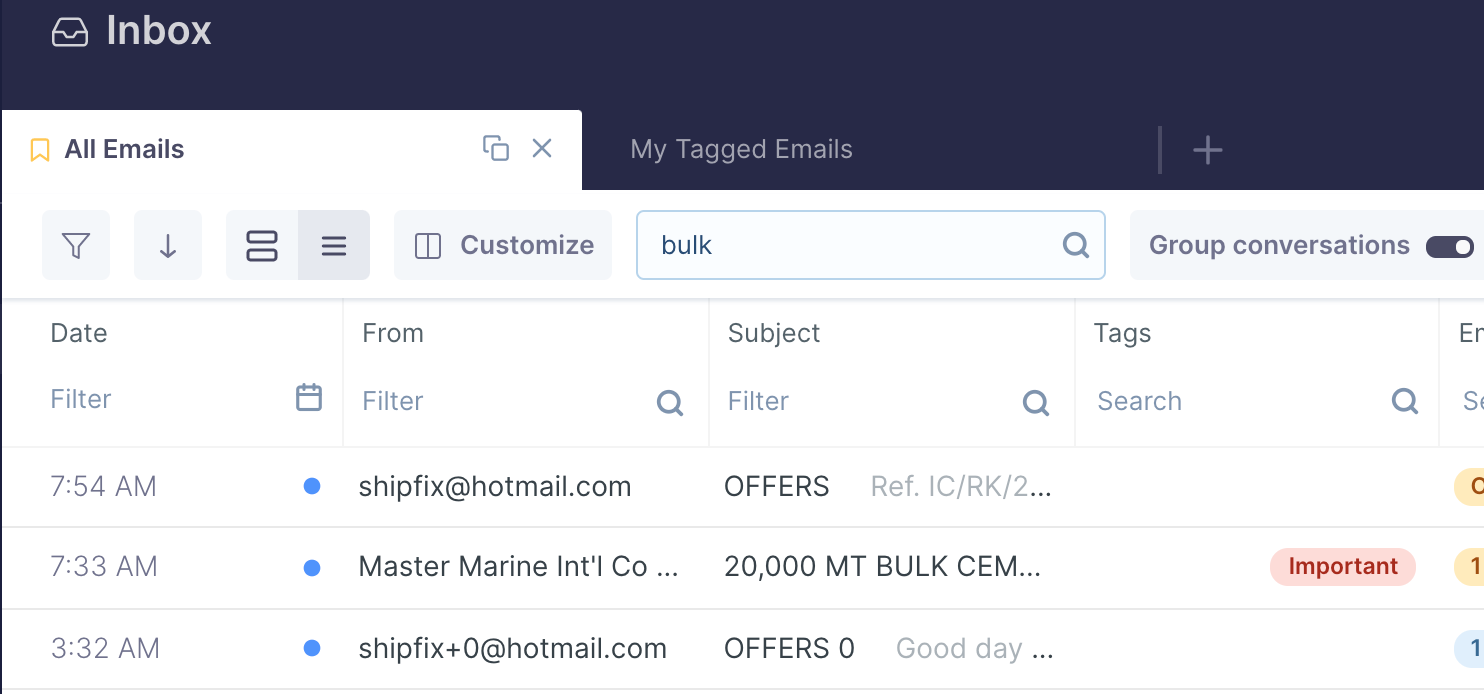 You can then apply and combine specific rules into each of your inbox tabs to filter down the specific content by clicking on the FILTER button on the left of the search bar. Shipfix offers many filters, hence we allow you to search the filter types.
All inbox tabs are live and dynamic, meaning there is no need to refresh your inbox manually. Your filters work automatically as you receive emails live.

General filters
This first section includes all of the traditional filters and rules such as date ranges, inbox, sender, to/from fields. You can also search for text specifically in the body or the subject of your emails. You can also search by type of content (tonnage, order, operations, or S&P emails, which are recognised automatically by Shipfix) or by tag(s) according to your team's own workflows. Other parameters include read/unread/flagged emails, etc.

Tonnage circulars
We offer smart filters dedicated to tonnage circulars which can be used in conjunction with the vessel particulars in the following section. This allows you to filter advertised tonnage by factors such as open date, open area, deadweight, and many other design parameters.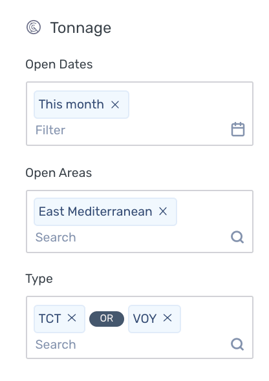 You can setup a tab (or any number of tabs) to view (and be live updated of) emails only containing Vessels of 'XX,XXX' DWT, opening in 'YYY' Area, between 'ZZZ' dates.
Cargo orders
Similar to our filters for tonnage circulars described above, we offer smart filters dedicated to cargo orders.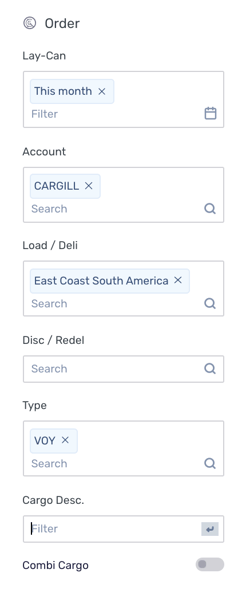 You can setup a tab (or any number of tabs) to view (and be live updated of) emails only containing Orders of 'XX,XXX' Size, Loading from 'YYY' Area, of 'ZZZ' Cargo Type (s).
Ship Specifications
Shipfix recognises and extracts any vessel in an email, irrespective of how fragmented or incomplete the advertised description is.
The filters available effectively match all of the fields Shipfix offers in its Vessel Directory which allows you to be extremely specific with filters such as Scrubber, Australian ladders, grabs, cement grain holes, CO2 fittings, etc.
Shipfix performs a multi-factor reconciliation which goes far beyond just the name of the ship (IMO number, DWT, build date, dimensions, etc) and takes typos and abbreviations into account in the process.
Give our filters a try! you'll be impressed.